Schmidt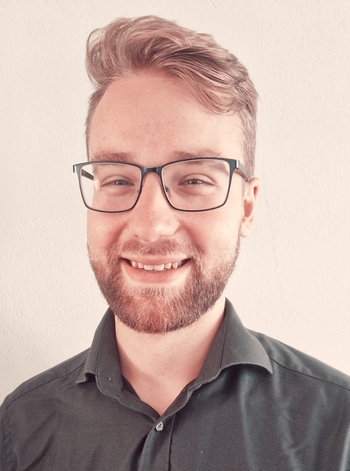 Wiss. Mitarbeiter/-in
M.Sc. Johann Schmidt
Institut für Intelligente Kooperierende Systeme (IKS)
AG Artificial Intelligence Lab

Universitätsplatz 2, Gebäude 29, 39106 Magdeburg, G29-022
Education
2014-2018 Bachelor Electrical Engineering, University of applied Science Magdeburg-Stendal, Germany
2018-2020 Master Digital Engineering, Otto-von-Guericke University Magdeburg, Germany
since 2020: Researcher / PhD student at the AI-Lab of the Otto-von-Guericke University Magdeburg, Germany
Main Research Interests
Find solutions to Combinatorical Optimization problems (as job scheduling, TSP, etc.) using Deep Learning
Traffic Light Control (TLC) with Deep Reinforcement Learning and Graph Neural Networks
Learn to structure latent spaces by leveraging symmetries in the data domain (Geometric Deep Learning).
Funded Projects
During SENECA (2020-2022) we developed a self-learning decision support system for real-time job sequence and machine allocation planning.
In PASCAL (2022-2025) we build a proactive smart controller for traffic light control in Magdeburg.
AIEngineering (2022-2026) fuses engineering with artifiicial intelligence forming a new practise-oriented Bachelor Study Program.
Follow me
Publications
J. Schmidt and S. Stober. Tilt your Head: Spatial Transformation Invariance via Input Canonicalization during Inference. PrePrint, 2023. [PDF]

J. Schmidt, B. Köhler and Hagen Borstell. Reviving Simulated Annealing: Lifting its Degeneracies for Real-Time Job Scheduling. The Hawaii International Conference on System Sciences (HICSS), 2023. [PDF]
J. Schmidt and S. Stober. Learning Continuous Rotation Canonicalization with Radial Beam Sampling. ArXiv PrePrint, 2022. [PDF]
S. Lang, T. Reggelin, J. Schmidt, M. Müller, and A. Nahhas. NeuroEvolution of augmenting topologies for solving a two-stage hybrid flow shop scheduling problem: A comparison of different solution strategies. Expert Systems with Applications, 2021. [PDF]
J. Schmidt and S. Stober. Approaching Scheduling Problems via a Deep Hybrid Greedy Model and Supervised Learning. IFAC Symposium on Information Control Problems in Manufacturing, 2021. [PDF]
S. Bexten, J. Schmidt, C. Walter, and N. Elkmann. Human Action Recognition as part of a Natural Machine Operation Framework. IEEE 26th International Conference on Emerging Technologies and Factory Automation (ETFA), 2021. [PDF]